Strategies
We're working closely with our Merchants to test and optimize the way we present BillEase to customers. Our marketing requirements below will not only improve customer experience, but also capture the full benefits of Buy Now, Pay Later (BNPL) for your funnel.
Landing Page​
Create a co-branded landing page (static web page) to educate customers about BillEase and our joint Shop Now, Pay Later offering.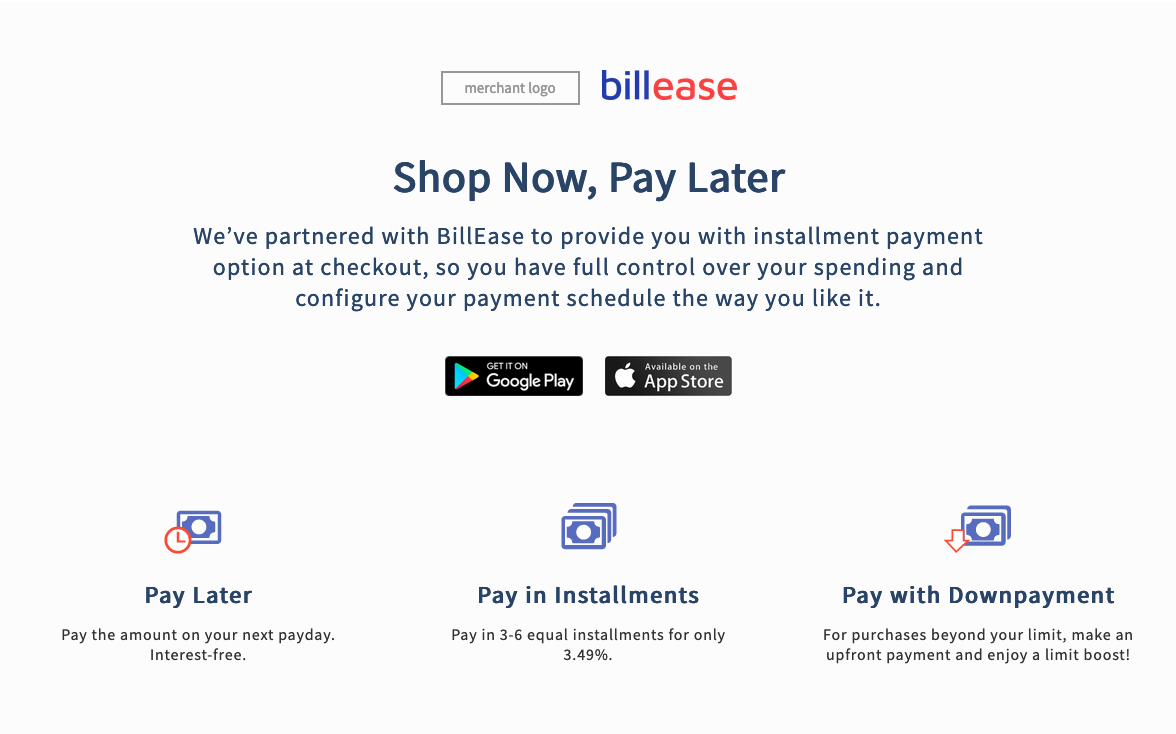 Electronic Direct Mail (EDM) Marketing​
Promoting BillEase via your email marketing can help you drive website visits, sales, and average order values higher. We have prepared a sample email that can spark curiosity and interest in customers.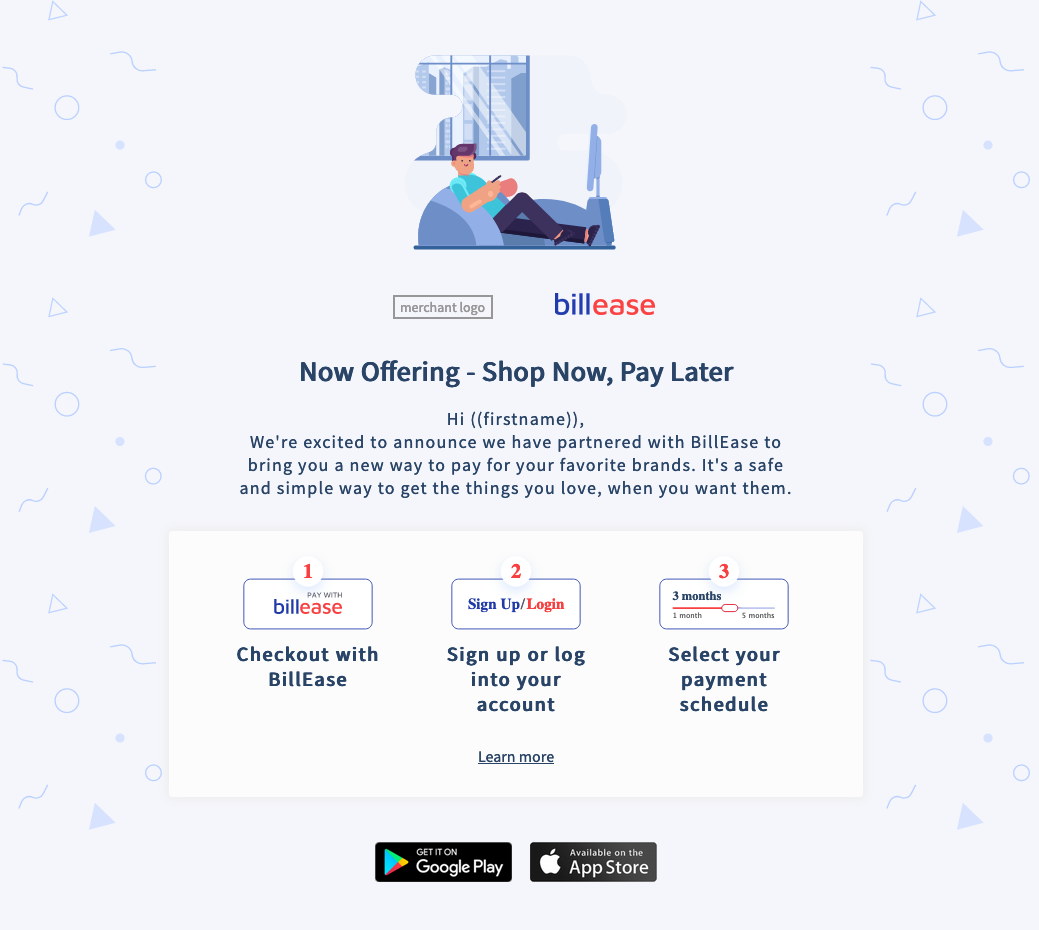 BillEase Logo​
You may use our logos below for your BillEase related marketing material. These logos are in .svg format.
Regular Logo (Light Background)​
Regular Logo (Dark Background)​
Small Logo​
Store Directory​
We will display your store in our Shops page to inform customers that BillEase is a viable payment method in your store.